Partner Organizations

BASF Schweiz AG (BASF)
Scouting and incubation of emerging technologies – especially sustainable solutions and circular economy-driven in the fields of energy, construction and digitalization. Development of organic electronic materials and devices
Contact person: Olivier Enger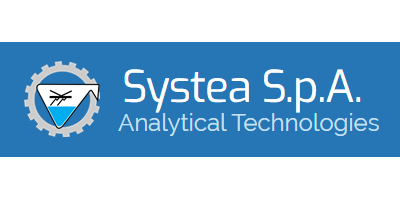 SYSTEA
Systea S.p.A. is an Italian company established in 1988 with the objective to develop, manufacture and sell automatic wet chemistry analyzers for environmental and industrial markets. The actual products range, based on its own industrial patents, can cover efficiently many different market fields, with particular evidence on the environmental control and agri-food markets. For the environmental control market different lines of automatic analyzers are available, with unique characteristic of sensitivity, to be applied in the following liquid samples: surface water; drinking water; waste water; sea water. Systea R&D team is highly specialised and flexible; it carefully analyses customers' needs and suggests the right solutions, also in comparison of related cost and benefits. Today, Systea has the objective to cover the worldwide market. The company has a relevant number of installations and references in several European countries, in USA and Far East.
Contact person: Pompeo Moscetta

YNVISIBLE
Ynvisible develops and brings to market interactive printed graphics solutions, based on electrochromics (EC). Ynvisible's growing set of proprietary inks and design tools and processes are used to design and produce displays that are low power, light weight, thin, flexible, transparent and robust. Ynvisible's vision is to "bring everyday objects and surfaces to life, benefitting people in a smart and connected world". Ynvisible's clients include both small to medium product design driven companies and globally known consumer brands. Ynvisible has a highly skilled and multidisciplinary team, including experts in chemistry/materials science, printing, electronics, product design and integration, and business development. These competencies allow Ynvisible to combine end use design and technology, to deliver complete end solutions to consumer brand owners looking to integrate electrochromic devices in their products. Ynvisible is a member of the Organic Electronics Association (OE-A) and PrintoCent Industrial Cluster. Currently, YD Ynvisible, S.A. operates out of Portugal, and Ynvisible GmbH operates out of Freiburg, Germany.
Contact person: Carlos Pinheiro